ABOUT KARMAKARMA
KARMAKARMA is a social impact community where you can see and track your good deeds in life. We have defined specific social impacts with our cause partners and donate 100% of the amount needed to fulfill that impact.
LEARN MORE
HOW WE HELP BUSINESSES
We connect brands with people and true social impact.
Our partners like Sony, Microsoft, MyPoints and MTV offer our Social Impact Rewards to drive app downloads, sales, sign-ups, check-ins, to do good and as a redemption option.
LEARN MORE
---
THE EXECUTIVE TEAM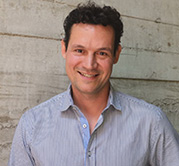 Kai Buehler, Ph.D.
CEO
Kai has successfully started, managed, and sold businesses in the digital media, loyalty, and mobile application space. Before founding KARMAKARMA, Kai was CEO of Watchpoints (acquired by Viggle – VGGL), Mobile Messaging Solutions (divested out of VeriSign in 2009), Mindmatics USA (merged with mms Inc.), and plan_b media (acquired by mopay – now boku). He holds a Master Degree in Business and a PhD in Economics from the University of Paderborn, Germany and Hong Kong.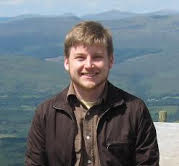 Andrew Spencer
CTO
Drew has over 10 years of experience in the software industry. Most recently he was CTO at blurbIQ.com building an ad network specializing in interactive and engaging branded ad creative. Previously, he lead a team at K2 Network building MMOG server components, and was CTO and Co-Founder of Skill City Games until its acquisition by K2. Prior to that, he was an entrepreneur in the public safety industry. Drew holds a bachelor's degree in Computer Science from Stanford University.